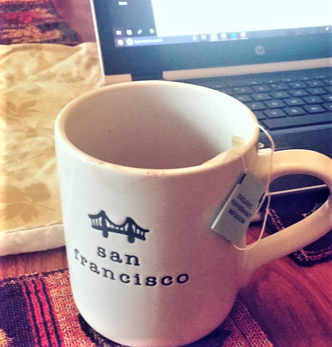 So… yeah, it's been a while since I've written a blog post. The good news is that I've been busy with business-related writing. The bad news is that I've done little personal writing during that time, other than quick posts on social media.
In just the first 5 months of 2019 I've written about:
Asthma
Autism
Bariatric surgery
Breast cancer
Breast disease
Clubfoot
Colorectal cancer
Colostomy reversal
Diabetes
Ebola
Emergency medicine
Executive bios
Fitness
Gastroschisis
General surgery
Genital birth defects
GI services
Gynecology services
Health issues in minorities
Healthcare administration
Healthcare fundraising
Healthcare recruiting
Hospital administration
Hospitalist medicine
Internal medicine
Interventional radiology
Interviewing skills
Leadership messages
Maternity services
Menopause
Mental health
Multiple sclerosis
Myocardial infarction
New technology in healthcare
Nutrition
Operational excellence
Orthopedic surgery
Osteoporosis
Patient experience
Patient safety
Pediatric heart conditions
Pediatric trauma
Physical therapy
Physician burnout
Physician profiles
Rheumatoid arthritis
Robotic surgery
Rosacea
Schizophrenia
Skull base tumors
Small business growth
Small business insurance
Social media in healthcare
Solar energy
Spina bifida
Sports rehabilitation
Swallowing disorders
Trigeminal neuralgia
Urinary incontinence
Vector-borne diseases
Wellness programs
Workers compensation
Wound care
It's been crazy busy and super interesting. You can read some of the clips that have been published thus far. I love what I do and I feel blessed to be able to make a living doing it every day.
However, I haven't had the discipline to do any personal writing, and after a few years of personal and professional heartache and growth, I've got a bunch of "stuff" percolating in my head. So, to build some discipline into my days, I'm starting a memoir writing workshop this month at Ocean County College here in Toms River, NJ.
As a lifetime lover of the classroom, I'm excited… and as a part-time introvert, I'm a little nervous. BUT, I know that I'm an upholder (according to Gretchen Rubin), so hardwiring discipline is key for me.
Stay tuned for more about my memoir-writing journey!